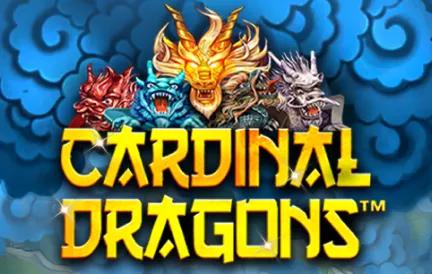 Whisking players into a world of mystical serenity and power, Cardinal Dragons stands out as a mesmerizing addition to Red Dog Casino's gaming selection. This slot machine masterfully combines oriental allure with state-of-the-art gaming technology to create a truly captivating experience.
At the heart of Cardinal Dragons lies its breathtaking visuals. The reels shimmer with vibrant dragon symbols, each representing the cardinal elements. With every spin, these dragons come alive, their majestic movements reflecting the game's fluid dynamics.
Key facets of Cardinal Dragons:
Elemental Power Spins: Unleash the dragon's elemental power for augmented wins.
Mystic Multipliers: Watch winnings soar with multipliers guided by the dragons.
Oriental Bonus Rounds: Unlock special features steeped in Eastern mythology.
Universal Playability: Optimized performance across both mobile and desktop devices.
The slot's soundscape is equally enchanting. Traditional oriental tunes interspersed with the powerful roars of dragons create an immersive audio experience, making players feel as if they're journeying through ancient Eastern landscapes.
In summary, Cardinal Dragons is more than just a game—it's a journey into a realm of power and mystery. Red Dog Casino continues its tradition of offering outstanding slot machine experiences with this title. Its blend of striking visuals, thematic depth, and lucrative features make it a must-play for any slot enthusiast. Whether you're intrigued by Eastern mythology or simply seeking a game that offers both beauty and bounty, Cardinal Dragons is your gateway to an enthralling world. So, prepare to ride the winds with these majestic creatures and may their elemental power guide your fortune!