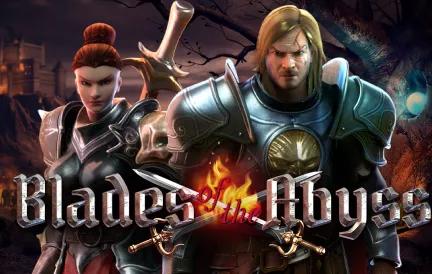 Step into a realm of knights, dragons, and epic quests with Blades Of The Abyss. Hosted at the renowned Red Dog Casino, this slot machine promises an enthralling experience, fusing medieval fantasies with the allure of bountiful treasures.
From its onset, Blades Of The Abyss captivates with its enchanting graphics. Set against the backdrop of a mighty fortress, the reels are adorned with symbols reminiscent of tales of valor: brave knights, formidable dragons, and shimmering swords. The level of detail in each symbol is a testament to the craftsmanship that went into the game, turning every spin into a thrilling chapter of a heroic saga.
The ambiance is further heightened by a riveting orchestral score, giving players the sensation of being right in the heart of a legendary battlefield, where every win is a victorious clash of swords.
Prominent Features of Blades Of The Abyss:
Dragon's Breath Free Spins: Secure these and experience the might of dragons, intensifying your chances for grand wins.
Knight's Duel Bonus: Engage in a one-on-one battle with a knight, earning bonus points with every successful strike.
Shielded Wilds: These stalwart symbols protect your stakes, bolstering your chances for a rewarding combination.
Mystic Multipliers: Symbols infused with arcane magic that can drastically augment your winnings.
In summation, Blades Of The Abyss stands out as a blend of artistry and exhilarating gameplay. Red Dog Casino, with its penchant for delivering top-notch games, has truly added a gem to its collection with this slot machine. If you're enticed by the legends of yore and the prospect of legendary wins, Blades Of The Abyss awaits your call to arms. Ready your blade, brace for adventure, and let the reels of destiny spin!