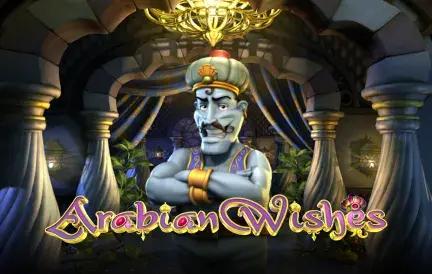 Journey to a realm of magic and mystery with Arabian Wishes, the enchanting addition to Red Dog Casino's lineup. This slot machine effortlessly paints a vivid picture of the Arabian Nights tales, complete with magical lamps, flying carpets, and captivating desert vistas.
As you delve into Arabian Wishes, the aesthetic appeal is undeniable. With a shimmering desert night as the backdrop, the reels dazzle with icons from the Orient: ornate daggers, genies emerging from lamps, and sultans with their crowns.
Intriguing features of Arabian Wishes include:
Magic Lamp Scatters: Rub the lamp and unleash a torrent of free spins, illuminating your path to vast riches.
Flying Carpet Wilds: Soar across the reels, helping stitch together those much-desired winning combinations.
Genie Bonus Round: Make your wishes and watch the genie work his magic, granting you bounteous rewards.
Universal Play: Whether in a palace or on the go, Arabian Wishes promises impeccable gameplay on both desktop and mobile platforms.
The ambiance is further enhanced by an entrancing soundtrack. The soft strumming of the oud, combined with the distant echoes of the Muezzin, transports players straight into the heart of an Arabian adventure.
In summary, Arabian Wishes stands out as a jewel in Red Dog Casino's slot machine offerings. Seamlessly blending rich graphics with a tantalizing theme, it beckons both newcomers and veteran players. For those seeking an escape to a world where magic reigns supreme, or simply looking for a gaming experience imbued with the mystique of the East, Arabian Wishes is the portal to unparalleled entertainment. Don your fez, mount your camel, and embark on a mesmerizing journey to riches and wonders!