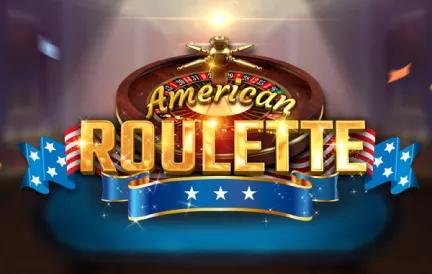 The allure of the roulette wheel has captivated casino enthusiasts for generations. American Roulette by Nucleus reaffirms this attraction, offering players an authentic, immersive experience that captures the essence of the classic game.
American Roulette distinguishes itself with its iconic double zero pocket, setting it apart from its European counterpart. With Nucleus behind its design, the game truly shines, showcasing detailed graphics, atmospheric sound effects, and an intuitive user interface. Every spin feels as real and thrilling as standing at a casino table in Las Vegas.
Outstanding Features of Nucleus' American Roulette:
Authentic Presentation: Realistic graphics and sounds transport players straight to a top-tier casino.
User-friendly Interface: Effortlessly place bets, customize settings, and enjoy smooth gameplay.
Fair Play Mechanics: Nucleus ensures transparent RNG mechanics, guaranteeing every spin is unbiased and fair.
Red Dog Casino, with its unwavering commitment to quality gaming experiences, is a fitting platform for this roulette rendition. Hosting American Roulette by Nucleus, the casino promises players not just a game, but an entire experience - sleek, reliable, and engrossing.
In conclusion, American Roulette by Nucleus is not just a game; it's a celebration of classic casino charm. Whether you're betting on black or red, odd or even, or picking your lucky number, the excitement of waiting for that wheel to stop is incomparable. Red Dog Casino ensures that every spin, bet, and win on this platform is as seamless and enjoyable as it should be. Ready to experience the magic of American Roulette? Let the wheel spin and the games begin!