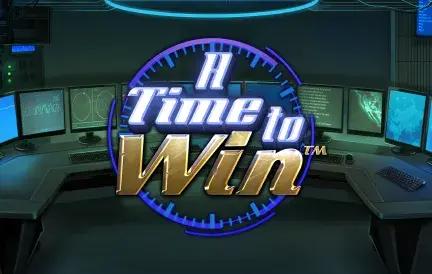 It's time to unlock a box filled with surprises in A Time to Win by Nucleus. This 5-reel, 10-payline slot takes inspiration from the world of James Bond and spy movies, inviting you to step into the shoes of a secret agent and spin the shake the reels, not stir.
As you delve into the world of espionage and intrigue, you'll encounter many exciting features designed to keep you on the edge of your seat. The game introduces a Wild symbol known as the Sticky Wild, ready to help you secure those elusive wins. But the real excitement lies in the Golden Gun Free Spins feature, where you can accumulate up to five free spins for your daring exploits.
Watch out for the Safecracker's Surprise, a game-changing element that can instantly transform your gameplay experience. It can trigger a thrilling respin or even unleash the coveted free spins round, providing endless opportunities to claim rewards.
Before you embark on this mission, we recommend checking out the game's free demo version. So, gear up, assume your new identity, and prepare for an unforgettable adventure filled with espionage and danger while playing A Time to Win for real money!
High Class and Top Style
A Time to Win offers a sleek and action-packed visual experience that perfectly complements its spy-themed gameplay. Set against a high-tech communication center backdrop, the game immerses players in a world of espionage and intrigue.
The primary symbols, including a vintage car, an expensive watch, and a glass of martini, are meticulously designed to capture the essence of a spy's essential tools. The vintage car, in particular, steals the show with its potential for a rewarding payout of up to 250 times your line bet when you land five of these symbols.
Complementing these high-paying symbols are lower-value symbols represented by As, Ks, Qs, and Js. Even these standard card symbols maintain the game's visual consistency.
Adding to the excitement is the secret agent wild symbol, which substitutes for other symbols and plays a vital role in activating the game's features, enhancing the overall gameplay experience.
The Secret Agent's Craft
In addition to its gripping spy-themed gameplay, A Time to Win at Red Dog Casino offers a range of special features that add an extra layer of excitement to your mission.
Free Spins Round: One standout A Time to Win bonus feature is its thrilling free spins round, triggered by landing three Golden Guns. With this combination, you instantly receive five A Time to Win free spins. During this bonus round, the Golden Guns transform into sticky wilds. Should a Sticky Golden Gun appear, it rewards you with a respin. Keep an eye on the wild symbol, which displays the current number of respins available in the round. The Golden Guns symbols can appear anytime during respins and free spins, giving you the chance to re-trigger the feature and accumulate respins. You can win up to nine respins in this action-packed bonus round.
Safecrackers Surprise: Prepare for intrigue as the Safecrackers Surprise feature adds an element of unpredictability to your mission. This symbol can randomly appear on the second, third, and fourth reels. When activated, it has the potential to transform into a Golden Gun, triggering the coveted free spins mode, or into a Sticky Spy Wild, which grants you an enticing respin. This surprise element keeps the excitement levels high and ensures that each spin holds the potential for thrilling rewards.
With these exceptional special features in your arsenal, A Time to Win slots immerse you in the world of espionage and offer ample opportunities to secure lucrative prizes. Whether chasing free spins or anticipating the Safecracker's Surprise, this slot game promises non-stop action and excitement throughout your mission.
FAQ
What is the maximum payout for landing the vintage car symbol in A Time to Win?
The vintage car symbol is the highest-paying in the game, offering a maximum payout of up to 250 times your line bet when you land five of these symbols on the screen.
Do I have to bet actual money if I'm starting out?
Nucleus made an avenue for you to play A Time to Win online slot for free using a free demo mode if you are so inclined.
Can I try James Bond's shoes while wearing my comfy slippers?
A Time to Win offers seamless mobile compatibility, ensuring that players can embark on their spy missions from the comfort of their smartphones and tablets. Thanks to its HTML5 technology, the game operates flawlessly on PCs and mobile devices, allowing players to enjoy espionage and excitement on the go.
Final Thoughts
A Time to Win is a thrilling slot game that blends the world of espionage and high-stakes action with captivating gameplay and exciting features. With its sleek design, immersive spy theme, and the potential for substantial rewards, it provides an unforgettable gaming experience.
Whether chasing free spins, aiming for the Safecrackers Surprise, or simply looking to enjoy some spy-themed excitement, this slot delivers it all. Plus, the mobile compatibility ensures you can undertake your secret mission from anywhere, making it a top choice for players on the go. So, gear up, spin the reels, and embrace the secret agent within as you embark on your quest for big wins in A Time to Win!