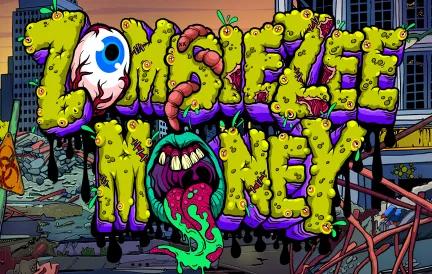 Dive into a post-apocalyptic world with Zombiezee Money, a gripping slot machine that marries the thrill of casino gaming with a dash of undead excitement. Hosted by Red Dog Casino, this slot offers an engaging experience that's as unpredictable as the zombies themselves.
Zombiezee Money's design is a masterful blend of horror and humor. Set against a backdrop of a desolate city, the reels are populated with a quirky mix of zombies, survivors, and everyday objects turned survival tools. The overall aesthetic is dark yet playful, ensuring players are entertained without being overwhelmed.
Key Features to Note:
Brainy Scatters: Secure three or more brain symbols, and you're in for a free spins treat.
Boneyard Bonus: A mini-game where you select weapons to fend off zombies and win rewards.
Bunker Bonus: Another bonus round, find survivors in a bunker and earn big!
One of the captivating elements of Zombiezee Money is its soundtrack. Eerie yet catchy tunes play in the background, punctuated by occasional groans from our undead friends. It complements the visuals, enhancing the game's overall ambiance.
Zombiezee Money isn't just a typical slot; it's a narrative-driven adventure. Every spin feels like a step further into the zombie-infested world, making players root for survival while hoping for big wins. Red Dog Casino undoubtedly scores high with this inclusion in their game library.
To sum it up, Zombiezee Money offers more than just slot spinning. It's a journey, an adventure, and a chance at winnings all rolled into one. If you're up for some undead fun with the potential for rich rewards, this slot machine should be on your radar.