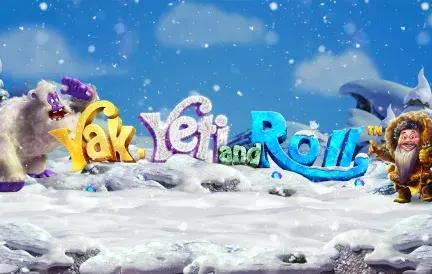 Embark on a frosty adventure with the delightfully quirky Yak, Yeti & Roll slot machine. Red Dog Casino presents this unique slot, taking players on a whimsical journey across icy landscapes with two unlikely companions.
Highlights of Yak, Yeti & Roll include:
Vibrant Graphics: Colorful depictions of the snowy tundra, alongside the animated antics of the titular characters, keep players entertained.
Chilled Bonus Features: Avalanche multipliers, frozen wilds, and icy respins bring the cool thrills of the North to each spin.
Engaging Soundtrack: The playful tunes, combined with the sound of crunching snow, truly encapsulate the essence of a wintry escapade.
The charm of Yak, Yeti & Roll is undeniable. As Yak and Yeti meander through the snow-covered trails on their sled, players are treated to cascading reels and increasing multipliers, making every spin an exhilarating experience. The slot's theme is refreshingly different, and the camaraderie between the yak and the yeti is both amusing and endearing.
Red Dog Casino's decision to feature Yak, Yeti & Roll in its collection showcases its dedication to providing diverse gaming narratives. This slot machine effortlessly blends humor, adventure, and the chance for rewarding payouts.
If you're looking for a game that's both entertaining and offers a chilly twist on the traditional slot experience, Yak, Yeti & Roll is the perfect choice. So, bundle up and join the duo in their Arctic antics for a reel-spinning adventure like no other!