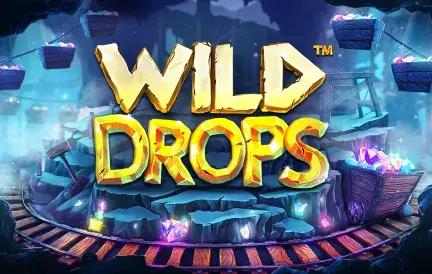 Embark on a thrilling adventure with the Wild Drops slot machine, a gem-filled wonder that promises a dynamic gaming experience. After indulging in numerous spins at Red Dog Casino, I'm equipped to shed light on this vibrant and shimmering game that's bound to captivate any slot enthusiast.
Key Highlights of Wild Drops:
Stunning Gem Symbols: A rainbow of precious stones dazzles the reels, offering delightful visuals.
Cascade Feature: Winning combinations disappear, allowing new symbols to drop and create additional chances for rewards.
Generous Free Spins: Land the right symbols and dive into a free spin frenzy.
Engaging Gameplay Dynamics: Fast-paced action ensures you're always on the edge of your seat.
Wild Drops provides a refreshing take on the traditional slot game. Its bright and vivid graphics, combined with the cascade mechanics, make every spin an exciting affair. Players are treated not just to the beauty of glittering gems, but also to the prospect of cascading wins, amplifying the thrill.
The user interface is crisp and user-friendly, making navigation a breeze. The music complements the theme impeccably, immersing players in a world of luxury and opulence. It's no wonder that Wild Drops has quickly ascended the ranks of popular slots at major platforms like Red Dog Casino.
To wrap it up, Wild Drops is more than just a slot; it's a spectacle. The cascade feature, coupled with the potential for big wins, makes every spin worthwhile. If you're on the hunt for a slot machine that's as entertaining as it is rewarding, look no further. Dive into the gleaming world of Wild Drops and let the gems rain down on you!