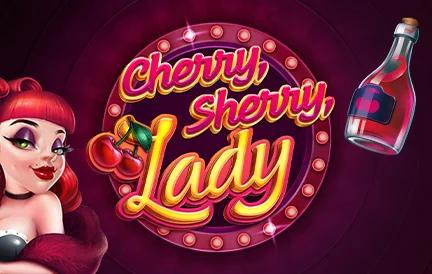 Wild Cherry Blast, is a classic-themed online slot that shatters the mold of traditional slot gaming. In an industry where innovation is the key to capturing players' attention, Wild Cherry Blast by nucleus stands as a shining example of creativity. This slot game takes the familiar concept of fruit-themed slots and injects it with a twist, setting it apart from the rest.
At the heart of the game is the captivating Juicer Machine mechanic, which adds an element of progression rarely seen in slot machines. Instead of simply spinning the reels, players embark on a thrilling journey as Explosive Wilds drop onto the screen. After ten rounds of continuous gameplay, these Explosive Wilds transform into standard wild symbols, triggering a respin and paving the way for potentially massive wins.
Wild Cherry Blast at Red Dog Casino offers a multitude of opportunities for players to boost their winnings. The Berry Wilds unlock free spins, while the game's generous number of paylines opens the door to exciting payouts. From dazzling diamonds to delicious berries and classic letter symbols, the paytable offers a familiar yet enticing array of symbols to keep you engaged.
Get ready to experience a classic slot game with a modern twist, where each spin brings you one step closer to explosive wins. Join us as we delve deeper into this Wild Cherry Blast slot review and uncover the secrets of this innovative online slot.
If it Ain't Broke Don't Fix it
While Wild Cherry Blast pushes the boundaries of gameplay innovation, it may seem surprising that it opts for one of the oldest and most familiar themes – the classic fruit machine. However, this choice adds a touch of nostalgia and comfort, offering players a sense of familiarity amid the new features and innovative gameplay elements.
The visual design of Wild Cherry Blast embraces a futuristic aesthetic, immersing players in a vibrant cherry-colored backdrop. The dynamic scenery is accentuated by flashes of forked lightning and turbulent storm clouds, creating an atmosphere charged with energy and excitement. While the setting doesn't place you in any specific location, it exudes a sense of edginess that complements the gameplay.
In terms of symbol design, Wild Cherry Blast doesn't introduce anything groundbreaking to the paytable. Nevertheless, it deserves credit for the intricate and realistic design of its symbols, which set it apart from many other fruit-themed slots. While the classic symbols like diamonds and berries may be familiar, they are executed with attention to detail, enhancing the overall visual appeal of the game.
Navigating the Juice Business
Wild Cherry Blast offers a plethora of exciting bonuses and mechanics that elevate it above your typical fruit machine. Let's delve into the rules and mechanics that make this game a thrilling experience:
Juicer Machine: The Juicer Machine is a constant presence, dropping explosive wild symbols onto the reels during every spin. After 10 rounds, these explosive wilds transform into standard wild symbols, triggering a respin and increasing your chances of winning.
Free Spins: Keep an eye out for the gooey red wild symbols, which double as free spin symbols. Landing these symbols grants you free spins, with the potential to add up to 10 extra wilds to the grid, increasing your chances of big wins.
Cherry Bombs: Wild Cherry Blast's most chaotic feature is the Cherry Bombs. There are two types of these symbols: single-bomb and double-bomb icons. When you land a single-bomb symbol, it explodes outward to reveal scatters or additional free spin symbols. The double cherry bombs only make an appearance during the free spins round, but when they do, brace yourself for high-value super wilds and super scatters, promising substantial payouts.
These mechanics add layers of excitement and unpredictability to Wild Cherry Blast, ensuring that every spin is packed with potential for explosive wins and unforgettable moments.
FAQ
How do I activate the Cherry Bombs feature, and what can I expect from it?
Answer: The Cherry Bombs feature is activated during the free spins round. When you land a single-bomb symbol, it explodes to reveal scatters or extra free spin symbols. Double cherry bombs, exclusive to free spins, unleash high-value super wilds and super scatters for the chance at significant rewards.
What is the maximum number of free spins I can win in Wild Cherry Blast?
You can win up to 10 free spins in Wild Cherry Blast by landing the gooey red wild symbols, which also add extra wilds to the grid during the free spins round.
Is the game playable on mobile gadgets?
The game runs flawlessly on both PCs and mobile devices thanks to HTML5 technology, allowing players to enjoy spinning reels on the go.
Afterword
Wild Cherry Blast slots reinvigorates the classic fruit-themed slot with innovative features like the Juicer Machine and Cherry Bombs. While it embraces the familiar fruit symbols, its intricate design and dynamic visuals set it apart. With a chance for explosive wins and mobile compatibility, it successfully combines tradition and innovation to create an engaging slot experience. The game offers a free demo mode easing you into the new mechanics by providing a chance to play Wild Cherry Blast online slot for free, so you can adjust to the new rules and see if you would enjoy playing Wild Cherry Blast for real money.