Wheel Big Winner Video Slot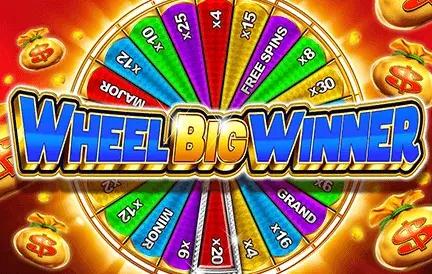 Venture into the world of high stakes and even higher rewards with the Wheel Big Winner slot. This slot machine merges the thrills of traditional game show aesthetics with cutting-edge casino gaming, guaranteeing players a heart-pounding experience with each spin.
Upon entering Red Dog Casino's gaming lobby, Wheel Big Winner stands out with its vibrant colors and electric energy. Its design immediately evokes memories of famous game shows, complete with a grand spinning wheel, glittering lights, and an atmosphere of palpable excitement. Every spin of the reels resonates with the sounds of cheering crowds, making players feel like they are center stage, ready to hit the jackpot.
But it's not just the audacious visuals and sounds that make Wheel Big Winner a standout game. The gameplay mechanics are also packed with features designed to entice and reward. From wild symbols to intriguing bonus rounds, players are constantly presented with opportunities to amplify their winnings.
Core Aspects of Wheel Big Winner:
An iconic spinning wheel feature offering multipliers and instant cash prizes.
Varied paylines ensuring multiple chances to score winning combinations.
Exciting bonus games that immerse players in a true game show experience.
In summary, Wheel Big Winner is not just another slot in the vast ocean of online games. It's a captivating blend of nostalgia and modern gaming, creating a unique and memorable experience. Red Dog Casino, known for its diverse game offerings, ensures that this game runs flawlessly, providing players with smooth and uninterrupted gameplay. For those seeking the thrill of a game show combined with the potential for significant wins, Wheel Big Winner is undoubtedly a top pick. Step up, give the wheel a spin, and bask in the limelight of potential fortune!