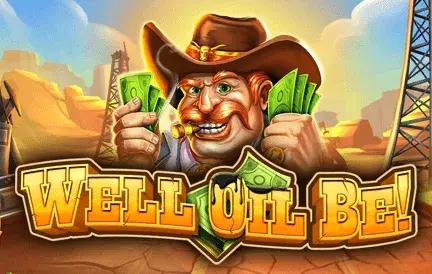 Strap on your hard hat and venture deep into the world of black gold with the latest slot machine sensation, "Well Oil Be!", now featured at Red Dog Casino. A delightful concoction of humor, vintage vibes, and lucrative prospects, this game invites players to drill their way to untapped riches.
The essence of the old wild west and its oil drilling history is encapsulated perfectly within this game. Set against a backdrop of towering oil derricks and dusty landscapes, Well Oil Be! ensures every player feels the exhilaration of striking it rich. The graphics are crisp, the animations are smooth, and the soundtrack keeps the tempo, making the entire gameplay a high-octane experience.
Essential features of "Well Oil Be!" include:
Gushing Wilds: These wild symbols can burst onto your screen, potentially replacing other symbols to pump out winning combinations.
Drill Bit Scatters: Hit these to unlock bonus rounds and tap into additional rewards.
Rig Multipliers: Boost your winnings, making the payouts even more lucrative.
Spinning Derrick Feature: A unique game feature that offers players a chance to multiply their stake.
Diving into the game, it's evident that this slot machine has been crafted with attention to detail. The symbols, from oil barrels to old-school tycoons, further amplify the theme. Players, both novices and experts, will appreciate the game's easy-to-navigate interface and the strategic depth offered by the varied features. Red Dog Casino, known for its vast collection of engaging slots, has undoubtedly struck gold with "Well Oil Be!".
In conclusion, if you're looking to experience the rush of the oil boom era combined with the thrill of modern-day slot gaming, "Well Oil Be!" is the game to explore. Ready to strike it rich? Dive into the world of oil, rigs, and riches at Red Dog Casino today!