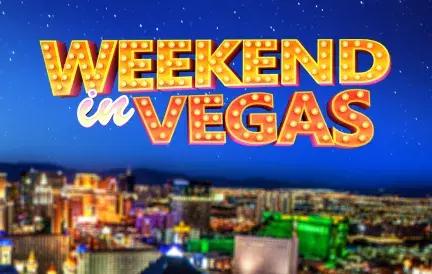 Prepare to be whisked away to the glittering lights and non-stop excitement of Sin City with "Weekend In Vegas" slot machine, exclusively brought to the gaming community by Red Dog Casino. This game embodies the spirit of a Las Vegas escapade, complete with the high rollers, the risk-takers, and the thrilling potential of striking it big.
The design of Weekend In Vegas is both playful and sophisticated, capturing the diverse range of experiences one can encounter in the world's casino capital. The animations are fluid and the soundtrack is reminiscent of a bustling casino floor, setting the mood for a gaming adventure.
Features to Look Forward To:
Strip Spin Bonus: Spin the reel and land on one of the famed Vegas strips, each offering its own unique rewards.
High Roller Free Spins: Align the high roller symbols and be rewarded with a series of free spins, where the stakes are raised.
Lucky 7 Wilds: The iconic 7 acts as the game's wild, replacing other symbols to enhance your winning combinations.
Showtime Scatters: Light up the stage with showgirl scatters, opening doors to bonus rounds and big wins.
Red Dog Casino's commitment to delivering an engaging and immersive slot machine experience is evident in Weekend In Vegas. The game's mechanics are smooth, ensuring every player feels the rush of a Vegas weekend, whether they're veterans of the slot world or just starting out.
What truly stands out about Weekend In Vegas is its well-balanced blend of fun and potential profitability. It's not just about the spins; it's about the stories, the characters, and the unforgettable moments that make a trip to Vegas iconic.
In summation, if a virtual trip filled with glitz, glamour, and the possibility of hitting the jackpot is what you're after, Weekend In Vegas at Red Dog Casino should be your next gaming destination. Grab your chips and let the good times roll!