Upper Crust Abbey Video Slot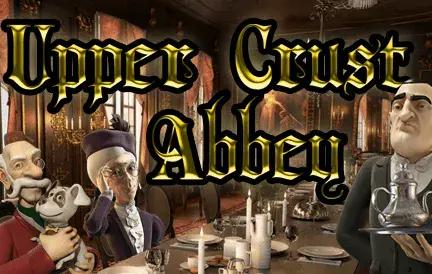 Step into a world of British aristocracy and lavish lifestyles with Upper Crust Abbey, a slot machine that's creating waves in the gaming community. Red Dog Casino has introduced this luxurious game, which transports players straight into the opulent halls of an early 20th-century mansion, resonating the grandeur of a bygone era.
Upper Crust Abbey offers a splendid combination of intricate graphics and a compelling storyline. The game sets itself apart with its ornate visuals, depicting the grand life inside a stately home, complete with its intricacies and quirks. The harmonious sound of classical tunes in the background gives players a sense of tranquility, and adds depth to their immersive experience.
Key features making Upper Crust Abbey a top choice for players:
Stunning Symbols: From sparkling tiaras to dainty tea cups, each symbol is rich in detail and value.
Vintage Car Scatters: These classic vehicles can trigger a cascade of free spins.
Butler Wilds: Ever loyal, the butler helps players by substituting for other symbols, creating more winning combinations.
Downton Bonus Rounds: A nod to the famous show, these rounds allow players to navigate through the mansion, uncovering secrets and treasures.
The slot machine shines not just in its presentation but also in its rewarding gameplay mechanics. With multiple paylines and high-paying symbols, players have ample opportunities to amass wealth, fitting the game's affluent theme.
Upper Crust Abbey, hosted by Red Dog Casino, manages to capture the essence of the elite, marrying it perfectly with the thrill of a slot machine. This unique blend ensures that the game stands out, offering both a visual treat and the promise of substantial rewards.
In conclusion, for those seeking a blend of historical elegance with modern gaming, Upper Crust Abbey promises an experience like none other. Embark on this journey of grandeur and opulence, and you might just walk away with the riches of the aristocracy!