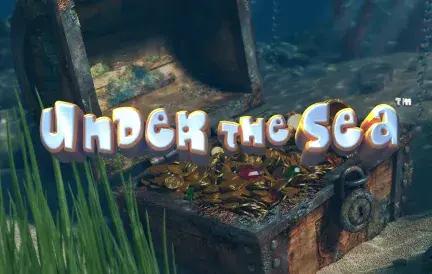 Dive deep into the enchanting marine world with "Under the Sea" slot machine, exclusively available at Red Dog Casino. This captivating game promises an aquatic adventure packed with vibrant marine creatures, hidden treasures, and generous bonuses, ensuring every spin is brimming with excitement.
The azure expanse of the ocean in Under the Sea offers players a visually stunning backdrop, teeming with colorful fish, mysterious mermaids, and hidden sunken treasures waiting to be discovered. Every detail, from the bubble animations to the seaweed swaying in the current, brings the underwater world to life.
Highlights of Under the Sea:
Free Spins Feature: Collect three or more scattered shipwrecks, and you're awarded a delightful round of free spins.
Mermaid Multiplier: The beautiful mermaid symbol acts as a multiplier, magnifying your wins for a pleasant surprise.
Bonus Round Extravaganza: Landing three treasure chests will transport players to a special bonus round, where selecting the right chest can yield a treasure trove of coins.
Wild Bubbles: Wild symbols float as bubbles and can replace any symbol, multiplying wins in the process.
Red Dog Casino has consistently showcased a knack for hosting high-quality slot machine games, and Under the Sea is no exception. The slot provides not just a game, but an experience, transporting players to an oceanic paradise where fun and rewards are in plentiful supply.
The main allure of Under the Sea lies in its striking graphics combined with engaging gameplay mechanics. The free spins, multipliers, and bonus rounds keep players engrossed, with the potential for significant payouts.
In conclusion, if you're looking to escape to a tranquil underwater realm while also seeking those big wins, Under the Sea at Red Dog Casino is your ideal destination. Dive in, and let the waves of fun and fortune wash over you!