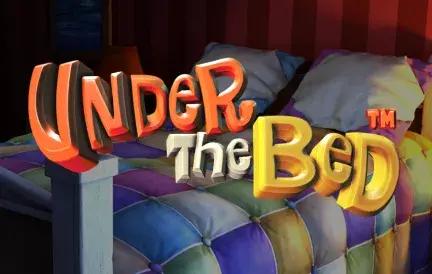 Monsters, mysteries, and a hefty dose of adrenaline – that's what awaits players in the immersive "Under the Bed" slot machine at Red Dog Casino. Delving into childhood fears with a playful twist, this game offers both chills and thrills.
"Under the Bed" draws players in with its intricately designed graphics, portraying two siblings defending their bedroom from a variety of cheeky, sometimes eerie, monsters. Each monster, though amusingly crafted, has its own unique persona, making the game both visually entertaining and diverse in gameplay.
Key Features of Under the Bed:
Sticky Wilds: Certain monster symbols can flip over to reveal wilds with a number, indicating how many spins they'll remain wild for.
Monstrous Free Spins: Land on the mysterious door symbol in the center reel, and you're transported under the bed for free spins in the monster's world.
Double Up Feature: After any winning combination, players can choose to gamble half or all of their winnings on a dice roll.
Red Dog Casino, renowned for hosting engaging slot machine games, truly ups the ante with this one. The 3D animations make the monsters jump out, while the suspenseful background music keeps players on their toes, enhancing the overall gaming experience.
What sets "Under the Bed" apart is not just its captivating theme, but also its rewarding gameplay. The combination of expanding wilds, bonus rounds, and the gamble feature ensures that players have multiple opportunities to boost their winnings.
In conclusion, "Under the Bed" is a delightful blend of nostalgia and casino gaming excitement. Whether you're in it for the intriguing storyline or the promising payouts, this game promises a roller-coaster ride of emotions. Dive into this adventure at Red Dog Casino and face your childhood monsters – this time, they come bearing rewards!