Triple Berry Wild Video Slot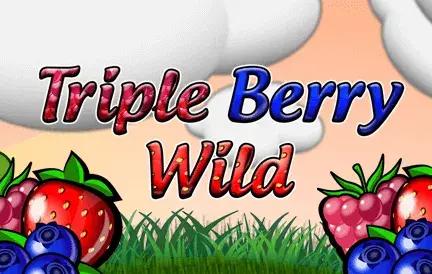 Dive into a fruity extravaganza with Triple Berry Wild, the freshest pick at Red Dog Casino. Bursting with flavors and vibrant colors, this slot machine takes players on a juicy journey, where every spin promises a basketful of sweet rewards.
Triple Berry Wild is a visual feast. The reels are packed with succulent strawberries, plump blueberries, and tangy raspberries, all glistening as if kissed by morning dew. The backdrop, reminiscent of a sunny orchard, sets a light-hearted and cheerful mood for the game.
Juicy features of Triple Berry Wild:
Berry Blast Bonus: Match berries and unlock a cascade of delightful rewards.
Vibrant Graphics: Each fruit symbol is rendered with meticulous detail, making them pop on the screen.
Orchard Melodies: The upbeat tunes complement the game's theme, adding an extra layer of enjoyment.
Seamless Interface: The game mechanics are smooth, ensuring players can focus on the fruity fun.
The charm of Triple Berry Wild lies in its simplicity combined with the potential for big wins. The game mechanics are straightforward, yet the possibility of hitting a berry jackpot adds a thrilling twist.
Triple Berry Wild, offered by Red Dog Casino, is a testament to the platform's commitment to provide engaging and diverse gaming experiences. This slot machine, with its delightful theme and enticing features, is a refreshing addition to their already impressive lineup.
In conclusion, Triple Berry Wild serves up a delightful blend of entertainment and opportunity. Whether you're a casual player looking for some light-hearted fun or a seasoned gamer hunting for the next big win, this slot has something for everyone. So, gear up for a berrylicious adventure and let Triple Berry Wild satiate your gaming appetite!