Traces Of Evidence Video Slot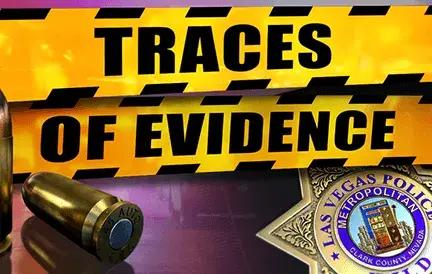 Step into the mysterious world of crime scene investigation with Traces Of Evidence, a game that has captivated many at Red Dog Casino. This slot machine uniquely combines the thrill of uncovering hidden clues with the excitement of reaping in-game rewards. It's not just about spinning the reels; it's about unraveling a mystery with every spin.
The graphical interface of Traces Of Evidence is commendable. From the fingerprint details to the luminol tests, the game portrays the intricate aspects of a crime scene. The symbols, ranging from handguns to DNA strands, give players the feeling of being in the heart of an intriguing criminal investigation.
One standout aspect is the game's assortment of features that can significantly amplify one's chances of securing a win. These include:
Key Game Features:
Forensic Free Spins: Unlock these spins and delve deeper into the crime scene for hidden rewards.
Autopsy Bonus Rounds: Secure three or more symbols, and you're into a bonus round where you can dissect for extra winnings.
Wildcard Badges: These symbols can replace any other, enhancing the likelihood of a payout.
Red Dog Casino has ensured that the Traces Of Evidence slot machine maintains a perfect balance between an entertaining storyline and rewarding gameplay mechanics. Players get entangled in the gripping narrative while staying motivated by the game's potential for generous returns.
In summary, Traces Of Evidence is not just another slot; it's an experience. As you spin the reels, you're not merely aiming for a win but also solving an engaging mystery. If you have an appetite for suspense, a thirst for rewards, and an eye for detail, this game is sure to be your next favorite. So, put on your detective hat, and let's uncover the hidden treasures of this tantalizing mystery!