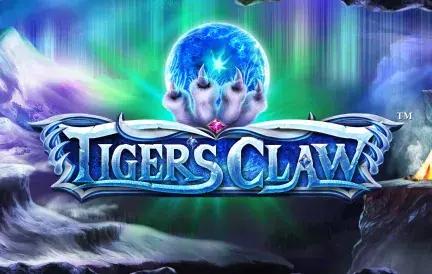 Venture into the mystical realms of the Far East with Tiger's Claw, a visually arresting game presented to players by Red Dog Casino. This slot machine transports users into a world where spirituality meets fortune, making every spin an experience both visually and rewardingly.
At first glance, Tiger's Claw dazzles with its ethereal backdrop of snow-capped mountains and a serene night sky lit with northern lights. The symbols, from the mighty white tiger to enchanting shamans, resonate with the theme, creating an immersive gaming universe.
Exclusive attributes of Tiger's Claw are:
Stunning 3-4-5-4-3 Reel Format: This unique layout increases the chances of forming winning combinations.
Free Spins Galore: Attain the eponymous Tiger's Claw in the right sequence, and be rewarded with a bounty of free spins.
Double Up Feature: Gamble your winnings with a coin toss for a chance to double up or potentially lose it all.
Magical Shaman Scatter: Landing the mystical shaman can boost your total bet, amplifying potential rewards.
The auditory experience of Tiger's Claw complements its visual allure. Gentle oriental tunes, combined with nature sounds, create a calming atmosphere, allowing players to dive deep into their gameplay.
In conclusion, Tiger's Claw stands out as a testament to the synthesis of art and gaming in the vast collection at Red Dog Casino. This slot machine offers more than just a chance at winnings; it provides a journey into a world where magic is real and fortune is just a spin away. If you're seeking an enchanting gaming adventure brimming with potential rewards, the ethereal world of Tiger's Claw beckons. Embrace the spirit of the majestic tiger and let the reels guide your fate.