Throne Of Gold Video Slot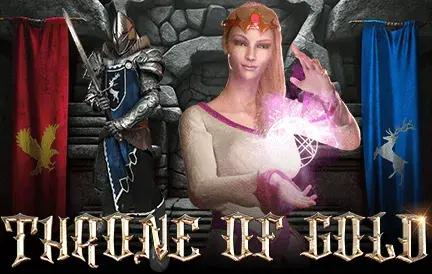 Enter a realm of grandeur, myth, and treasure with Throne Of Gold, a premier offering at Red Dog Casino. This slot machine, inspired by medieval legends and golden tales of yore, promises an enthralling journey filled with dragons, knights, and the allure of unimaginable wealth. As you spin the reels, the majestic backdrop of golden thrones and age-old castles immerses you deep into a world where fortune favors the brave.
A significant highlight of Throne Of Gold is its enchanting design. The meticulous details, right from the shimmering symbols to the ambient soundtrack, create a setting that's both regal and magical. As the reels spin, one can't help but hope to align the symbols that unlock the game's hidden treasures.
Venture further into the game, and you'll be greeted by an array of captivating features. Here's a snapshot:
Key Features of Throne Of Gold:
Dragon Wilds: These mystical creatures can replace other symbols, enhancing your chances of a royal win.
Golden Spins Bonus: Secure the right combination, and you'll be awarded free spins, a chance to hoard even more treasure.
Knight's Quest: Embark on this special bonus round, and you might just find the coveted Throne Of Gold.
Red Dog Casino's commitment to delivering high-quality gaming experiences is evident in Throne Of Gold. The slot machine seamlessly combines the thrill of potential wins with the charm of ancient legends, ensuring that players are entertained from start to finish.
In conclusion, Throne Of Gold is not merely a game; it's an odyssey into a world where heroes are made, and riches are but a spin away. If tales of valor, honor, and unimaginable wealth excite you, then Throne Of Gold awaits your presence in its regal realm.