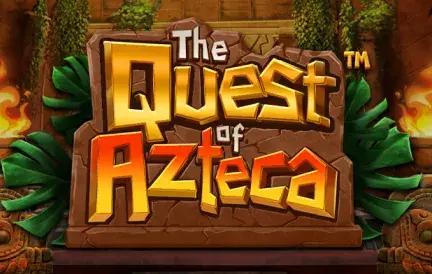 Unearth ancient riches and immerse yourself in the mysteries of a long-lost civilization with The Quest of Azteca, exclusively available at Red Dog Casino. This slot machine promises not just spins, but a deep dive into the storied past of the Aztec empire, combining historical allure with modern gaming thrill.
From the moment players begin their journey in The Quest of Azteca, they're greeted with intricately designed symbols inspired by Aztec culture – from golden idols to ceremonial masks, every icon tells a story. The backdrop, set against ancient temples and lush jungles, further sets the tone for an authentic exploration experience.
Key highlights of The Quest of Azteca include:
Aztec Free Spins: Unlock special free spins when landing specific symbols, amplifying potential wins.
Golden Idol Bonus: This symbol not only looks majestic but can unlock a special bonus round full of treasures.
Rumbling Volcano Wilds: An innovative feature where wilds can expand, increasing winning combinations.
Immersive Soundscapes: Authentic sounds that transport players straight into the heart of the Aztec jungle.
Beyond the aesthetics and sounds, the core of this slot machine is its gameplay. The Quest of Azteca offers multiple paylines and generous bonus rounds, ensuring that players are constantly on the edge of their seats, awaiting the next big discovery.
Red Dog Casino has always been known for its diverse gaming portfolio, and The Quest of Azteca is no exception. It successfully marries the excitement of casino gaming with a rich historical narrative, offering players a multi-dimensional experience.
To wrap up, The Quest of Azteca is more than just another slot game—it's a journey, an adventure, and a chance to discover untold riches. Whether you're a history buff or simply in it for the thrill, this game is sure to leave an indelible mark on your casino gaming adventures.