The Prize Is Right Video Slot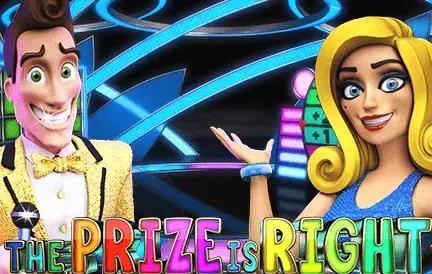 Step right up and take a spin at the much-anticipated slot machine, The Prize Is Right, a game show-inspired sensation exclusively at Red Dog Casino. For those players who've dreamt of being on a televised contest, the glitz, glamour, and potential rewards of a game show are perfectly encapsulated in this thrilling casino game.
From the outset, The Prize Is Right dazzles with vibrant colors, showy animations, and an upbeat soundtrack that instantly immerses players into a high-stakes televised contest. Each spin feels like the climax of a game show round, with players eagerly awaiting the outcome on the gleaming reels.
Highlights of the game include:
Showtime Wilds: Representing iconic game show elements, these wilds can significantly boost your winning chances.
Bonus Wheel Scatters: Spin these symbols, and you're in for a whirlwind of multipliers and free spins.
Host Bonus Feature: Engage with the charismatic show host and unlock special game modes and rewards.
Dynamic Graphics: The Prize Is Right leverages rich graphics that echo the electric atmosphere of a live TV show.
One can't help but applaud Red Dog Casino's keen insight into tapping into the nostalgic game show culture while merging it with modern slot machine mechanics. This synthesis ensures players are both entertained and stand a chance to walk away with sizeable rewards.
Every aspect of The Prize Is Right, from its intriguing bonuses to its thematic coherence, showcases a meticulously designed gaming experience. And the dynamic nature of the game ensures that no two spins feel the same.
In closing, The Prize Is Right is not just another slot game. It's a spectacle, a throwback to the golden era of game shows, and a chance for players to be part of the limelight, all while chasing that elusive jackpot. Dive into this world of excitement and let the games begin!