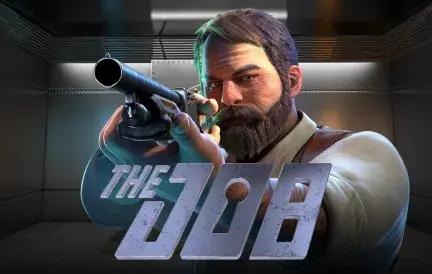 Delve into the high-stakes world of heists and getaways with "The Job" slot machine, exclusively featured at Red Dog Casino. This thrilling game allows players to immerse themselves in the heart-pounding world of bank vaults, intricate plans, and the sweet taste of success.
From the onset, The Job captivates with its sleek graphics and sound design, perfectly capturing the suspense and thrill of a heist in progress. The detailed symbols, from safecracking tools to wads of cash, transport players directly into the narrative, making every spin feel like a vital part of the mission.
Highlights of The Job:
Vault Bonus Round: Crack the code and access the vault for an exclusive bonus round full of rich rewards.
Getaway Free Spins: Land the getaway car symbols and speed off with a series of free spins, amplifying your loot.
Security Wilds: The security camera symbol acts as the game's wild, substituting for other symbols and boosting potential wins.
Blueprint Scatters: Collect intricate heist blueprints to unlock scatter wins, adding an extra layer of strategy to the game.
Red Dog Casino has once again showcased its commitment to delivering top-tier slot machine experiences with The Job. The gameplay is seamless, ensuring uninterrupted excitement as players strategize their next move to crack the vault and walk away with the jackpot.
What sets The Job apart is its intricate storyline, combined with the potential for massive payouts. Every spin is more than just a chance to win; it's an opportunity to outsmart the system and pull off the perfect heist.
In conclusion, if you're itching for an adrenaline-pumping gaming experience that fuses strategy with chance, The Job at Red Dog Casino is your ticket to the ultimate heist. Suit up, gather your crew, and get ready to score big!