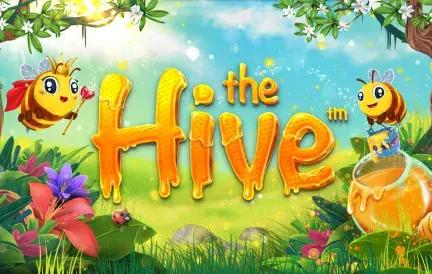 Enter a buzzing world of winnings with The Hive, a unique slot machine that's making quite the buzz at Red Dog Casino. This game takes players on a sweet journey into the heart of a honeybee colony, where golden opportunities are ripe for the taking.
Distinct from traditional reels, The Hive showcases a hexagonal grid, reminiscent of honeycombs. Each hexagon is filled with delightful symbols: vibrant flowers, dripping honey jars, and hardworking bees that animate with lifelike precision.
Bee-lightful Features to Sweeten Your Wins:
Sticky Sweet Spins: Amber-filled honey pots unleash a cascade of free spins, each stickier and sweeter than the last.
Wild Worker Bees: These diligent bees buzz around, transforming symbols into wilds to craft nectar-rich winning combos.
Queen Bee Multiplier: When the regal queen bee graces the grid, she generously boosts your rewards with multipliers.
Accompanying the game is a calming, nature-inspired soundtrack. The gentle hum of bees, chirping birds, and soft rustles of the wind in the trees creates an immersive atmosphere that's both relaxing and engaging.
Red Dog Casino's decision to incorporate The Hive into their slot machine lineup reaffirms their commitment to innovative gaming experiences. This game stands out not just for its unique design, but also for its harmonious blend of visuals and features that mirror the natural world.
In essence, The Hive is more than a game—it's an exploration of the intricate world of bees, rendered beautifully in a digital format. For players seeking a refreshing twist on classic slots, this slot machine at Red Dog Casino promises an enchanting journey into nature's sweetest factory. Dive in and let the bees lead you to golden rewards!