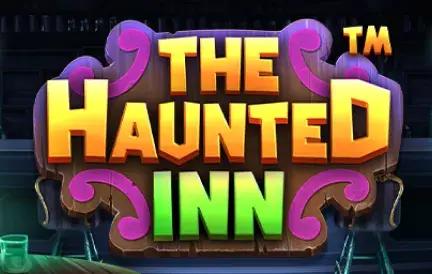 Step into a world of eerie mysteries and spine-tingling wins with The Haunted Inn. Exclusively at Red Dog Casino, this slot machine promises not just thrilling gameplay but also a chilling narrative that is bound to keep players on the edge of their seats.
The first impression of The Haunted Inn is its stunningly crafted visuals. The dilapidated inn, looming under a ghostly moon, is beautifully detailed, with shadows and flickering lights adding to its eerie ambiance. This game is not for the faint-hearted, as every spin brings you face-to-face with the supernatural.
Here's what sets The Haunted Inn apart:
Ghostly Bonus Round: Encounter spirits and earn free spins or multipliers, enhancing your chances of big wins.
Terrifying Wilds: The haunting specter serves as a wild, ready to substitute for any symbol and create blood-curdling combinations.
Mystery Scatter: Land the ancient talisman, and unlock spine-chilling surprises.
Cinematic Soundtrack: The eerie background music and sudden sound effects amplify the haunting atmosphere, making every spin an experience.
Red Dog Casino has truly outdone themselves with this slot machine. The Haunted Inn merges gripping storytelling with engaging gameplay, ensuring players are hooked from the first spin. The narrative unfolds with every turn, unveiling the dark secrets of the inn and its ghostly inhabitants.
In conclusion, The Haunted Inn is not just another slot game; it's an experience. Its masterful blend of horror aesthetics with rewarding gameplay mechanics makes it a standout title at Red Dog Casino. For those who love a touch of horror mixed with the thrill of potentially significant wins, this game is a must-play. Enter if you dare, and you might just leave The Haunted Inn with pockets full of riches—or stories of ghostly encounters!