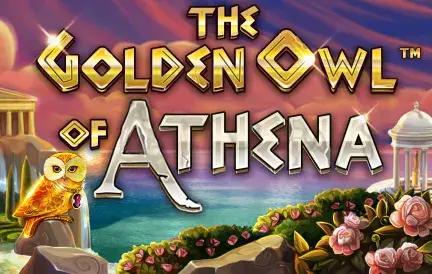 Embark on a mythological journey to ancient Greece with The Golden Owl of Athena, a captivating creation available at Red Dog Casino. This slot machine is a seamless blend of historical lore and modern gaming elements, offering players an experience that's both timeless and thrilling.
The artistry behind The Golden Owl of Athena is simply mesmerizing. Set against the backdrop of a Grecian temple under a starlit sky, the reels come alive with symbols steeped in mythology: olive branches, ornate helmets, and the wise owl itself.
Key highlights of The Golden Owl of Athena include:
Owl Scatters: Land the golden owl and unlock a realm of free spins, enlightening your path to treasures.
Athena Wilds: The goddess herself graces the reels, offering divine interventions for those potential winning combinations.
Double-or-Nothing Gamble: Test your courage and double your winnings, or risk it all in this pulse-pounding feature.
Adaptive Gameplay: Whether you're atop Mount Olympus or lounging at home, the game plays flawlessly on desktop and mobile devices.
The enchanting sounds of a gentle harp, paired with the distant hoots of the owl, create an auditory experience that transports players directly to ancient Greece.
In conclusion, The Golden Owl of Athena stands as a testament to the superb offerings at Red Dog Casino. This slot machine combines engaging gameplay with an alluring theme, captivating both the novice and seasoned player. For those entranced by the mysteries of ancient myths or simply seeking a gaming adventure that's unique and exciting, The Golden Owl of Athena is the perfect choice. Strap on your sandals, hold onto the owl's wisdom, and dive deep into a game where mythology meets modern-day entertainment!