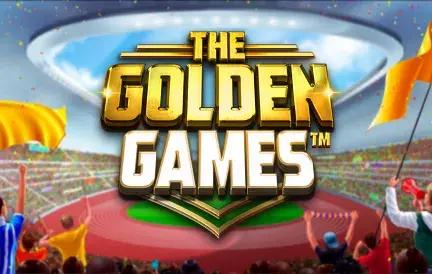 Champion the spirit of competition with The Golden Games, a slot machine that captures the essence of world-class sporting events. Exclusively at Red Dog Casino, this game offers players an exhilarating ride through the world's most iconic athletic competitions.
Highlights to Look Out For:
Sporty Symbols: Medals, torches, and various sports equipment dominate the reels.
Olympic Bonus Rounds: Engage in sports-themed challenges to unlock hefty rewards.
Victory Spins: Celebrate your wins with special free spin rounds, boosting your chances at gold.
The Golden Games is not just another slot; it's a tribute to the dedication and passion athletes around the world showcase. The graphics are crisp, capturing the essence of various sports, and the sounds of cheers and whistles bring the atmosphere of a grand stadium right to your screen.
Red Dog Casino continues its legacy of delivering top-notch entertainment by featuring this slot machine. It's a perfect blend of engaging gameplay and thematic brilliance, catering to both sports enthusiasts and slot lovers.
In conclusion, if the thrill of competition and the allure of victory appeal to you, The Golden Games is your arena. It's more than just a game; it's a celebration of sportsmanship, challenges, and the pursuit of gold. Step onto the track, and may the odds be ever in your favor!