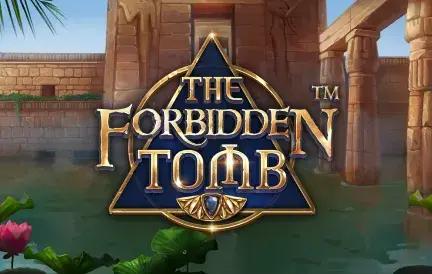 Embark on an archaeological adventure with The Forbidden Tomb, a game that promises both thrills and treasures. Exclusively available at Red Dog Casino, this slot machine takes players on a quest deep into ancient pyramids, where mysteries of the past await.
Key Features:
Ancient Aesthetics: The Forbidden Tomb is adorned with hieroglyphics, golden artifacts, and symbols reminiscent of ancient Egyptian lore.
Intriguing Bonus Rounds: Delve into hidden chambers where bonus games challenge players to unlock secrets of the past, revealing free spins, multipliers, and more.
Adaptable Betting Range: Whether you're a budding archaeologist or a seasoned treasure hunter, there's a stake tailored to your adventure spirit.
The magic of The Forbidden Tomb is its ability to immerse players in a story of exploration. The ambient sound of echoing footsteps and distant chants creates an aura of suspense, making each spin a step deeper into the unknown. With its detailed graphics and immersive storyline, players aren't just spinning for rewards; they are part of a narrative, unearthing the chronicles of a forgotten era.
Additionally, The Forbidden Tomb stands out with its seamless integration into modern gaming technology. This ensures that adventurers can focus on their quest without any distractions or glitches, irrespective of their device.
In conclusion, The Forbidden Tomb is not just a game but an expedition into history. It offers a blend of immersive storytelling, visually captivating graphics, and rewarding game mechanics. For those with an insatiable curiosity about the secrets hidden within ancient walls, The Forbidden Tomb at Red Dog Casino is a journey worth undertaking. Pack your explorer's kit, light your torch, and delve into the depths of history!