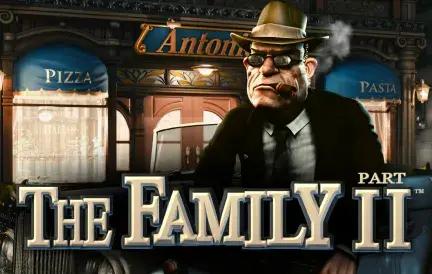 When it comes to gripping narratives combined with thrilling gameplay, "The Family Part II" slot machine stands out as an emblem of perfection. Exclusively available at Red Dog Casino, this sequel offers more intense action, deeper storylines, and even greater rewards than its predecessor.
Set against the backdrop of a gritty urban landscape, The Family Part II plunges players into the heart of a mafia dynasty's power struggles. Every spin unravels another layer of intrigue, with symbols and icons that resonate with the game's overarching narrative of loyalty, betrayal, and fortune.
Key Features of The Family Part II:
Mob Bonus Round: Activate this feature with three or more mob boss symbols, leading to a high-stakes decision-making scenario.
Drive-By Free Spins: Landing the car symbols can award players with a thrilling free spin round, accompanied by dramatic animation.
Protection Money Multiplier: This feature, triggered by the suitcase of money symbol, offers escalating multipliers to boost your winnings.
Silent Assassin Wild: The shadowy figure is the wild card, capable of replacing any symbol and amplifying wins in its wake.
Red Dog Casino continues its tradition of housing top-tier slot machine experiences, with The Family Part II serving as a shining example. The game's sound design, combined with its atmospheric visuals, ensures players are engrossed from the first spin.
Where The Family Part II truly excels is in its narrative cohesion. Players are not just spinning reels; they're diving deep into the tumultuous world of organized crime, making decisions that could lead to immense rewards or dire consequences.
In closing, for those seeking a mix of drama, action, and potentially lucrative payouts, The Family Part II at Red Dog Casino is a must-play. Join the family, if you dare, and navigate the treacherous waters of mob politics and power!