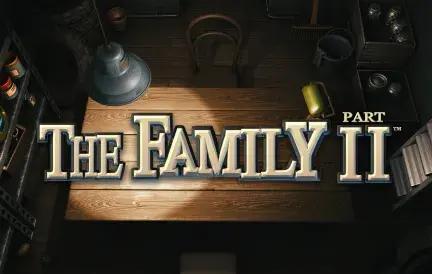 Dive into the intriguing world of mobsters and big city tales with The Family JP slot. Featured prominently at Red Dog Casino, this slot machine delivers a gripping narrative coupled with high-stake gaming, making it a must-try for enthusiasts and thrill-seekers alike.
The Family JP immediately stands out for its film-noir inspired graphics, transporting players to the era of classic mob movies. Every symbol, background, and animation is meticulously designed to reflect the tension and drama of a mob family's life, making the gaming experience immersive and intense.
Accompanying the visual appeal is a compelling soundtrack, reminiscent of those tense moments in gangster films where every decision could lead to fortune or peril. This ambiance ensures that players are not just spinning reels but are genuinely engrossed in the unfolding saga.
Hallmarks of The Family JP:
Mobster Bonus Rounds: Engage in high-stake decisions and operations, each promising lucrative returns.
Family Loyalty Wilds: Stay loyal to the family, and these symbols might just align in your favor, setting up winning combinations.
Drive-By Free Spins: Experience the thrill of the chase with extra spins that amplify your chances of a big haul.
Story-Driven Gameplay: With every spin, a tale of ambition, power, and rivalry unfolds, making the game deeply engaging.
In essence, The Family JP offers a rich blend of storytelling and high-stakes gambling. Red Dog Casino continues to showcase its commitment to innovative gaming by hosting this stellar slot machine. For those who relish the allure of mobster tales and the thrill of significant wins, The Family JP is a game-changer. Enter the world of gangsters, but remember, it's all about loyalty and the big payoff!