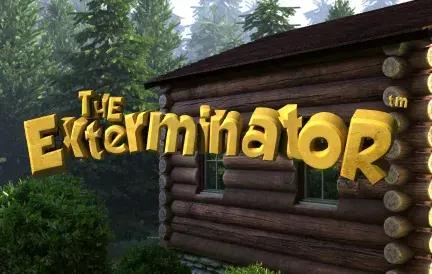 Dive into the humorous world of The Exterminator, a delightful slot machine showcased at Red Dog Casino. This game follows the antics of a dedicated pest controller, as he battles against cunning critters in a suburban setting, offering players both chuckles and chances to win big.
From the onset, The Exterminator delights with its animated graphics that depict an ongoing tussle between the exterminator and a mischievous raccoon. The cartoon-like symbols, from trash cans to traps, are meticulously designed to keep players entertained and engaged.
Features That Trap Wins:
Sticky Win Wilds: These symbols cling to the reels, giving players an extra shot at nailing those elusive combinations.
Van Free Spins: Land three or more van symbols, and get carried away in a whirlwind of free spins with multipliers.
Raccoon Bonus Round: Track down the crafty raccoon and reap rewards for your extermination efforts.
The soundtrack complements the theme perfectly, with lively tunes and the occasional frustrated grumble of the exterminator. Each spin and win is accentuated by comedic sound effects that capture the essence of the pesky predicaments on screen.
Red Dog Casino's choice to feature The Exterminator in their slot machine collection is a testament to their commitment to providing not just games, but stories and humor. With every spin, players are treated to a light-hearted narrative, making the gaming experience all the more enjoyable.
To sum it up, The Exterminator is a winning combination of humor, high-quality graphics, and rewarding features. For those seeking a break from the usual and a dose of laughter, this slot machine at Red Dog Casino is your ticket to fun and fortune. Ready your traps and spin those reels!