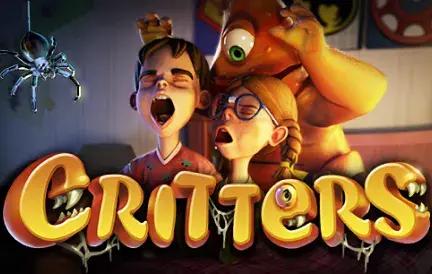 In the vast world of online gaming, The Critters has carved out a niche for itself with its quirky charm and exciting gameplay. Hosted at the renowned Red Dog Casino, this slot machine provides an animated adventure that is both captivating and rewarding.
The first impression of The Critters is bound to be its outstanding graphics. The game transports players to a whimsical world, brimming with charismatic creatures, each animated with meticulous detail. The vibrant colors and fluid animations seamlessly combine, offering an aesthetic feast for players.
One of the standout features of this slot is its soundtrack – an enchanting melody that complements the on-screen antics of the critters. It enhances the gaming experience, making every spin and win all the more thrilling.
Key Highlights of The Critters:
Special Bonus Rounds: These rounds present players with unique challenges, amplifying the excitement and potential rewards.
Wild Symbols: A classic feature in many slots, wild symbols in The Critters boost your chances of landing winning combinations.
Multiplier Effects: These can significantly increase your winnings, adding an element of suspense to every spin.4. Interactive Gameplay: Certain sequences allow players to interact with the critters, adding depth and engagement to the gaming experience.
Conclusively, The Critters is more than just a slot game; it's an enchanting journey into a world filled with lovable characters and potential rewards. Red Dog Casino has certainly added a gem to its collection with this slot machine. Players looking for a combination of fun, engagement, and a chance at big wins should definitely give The Critters a spin. It's not just about winning; it's about enjoying every moment of the journey!