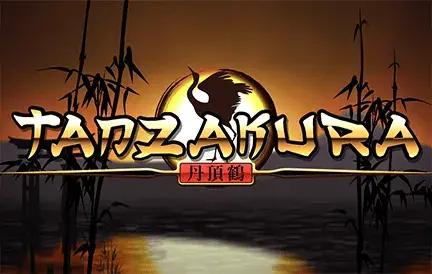 Step into the mystical world of Tanzakura, an enchanting offering at Red Dog Casino. This slot machine seamlessly merges the ancient traditions of the East with cutting-edge gaming dynamics, delivering a unique experience that resonates with both history enthusiasts and avid slot players.
Tanzakura, with its serene backdrop of cherry blossoms and majestic mountains, transports players to a time of samurai, honor, and mystic rituals. Every spin brings to life beautifully crafted symbols, from the elegant cranes to the formidable samurai warriors, each narrating a tale of ancient Japan.
But it's not just the visuals that captivate in Tanzakura. The game mechanics ensure players remain engaged, as they embark on quests for riches. The striking wilds, combined with scatter symbols, pave the way for bounteous rewards, amplifying the gaming thrill.
Key Features:
Epic East-Asian Aesthetics: Dive into the rich tapestry of ancient Japanese culture.
Samurai Wilds: Channel the power of the warrior for formidable wins.
Mystic Scatters: Unlock hidden treasures and bonus rounds, further enhancing the gameplay.
In essence, Tanzakura at Red Dog Casino stands out as a slot machine that's more than just a game. It's a journey, a step back into an era where honor was everything and where mysticism reigned supreme. The finely-tuned balance between its visuals, soundtrack, and gameplay features ensures players are not just spinning reels, but are transported to a world where every spin tells a tale.
For those seeking a blend of history, culture, and slot gaming adrenaline, Tanzakura is the perfect escape. So, unsheath your samurai sword, spin the reels, and let the tales of old guide your path to glory!