Tales Of Time Travel Video Slot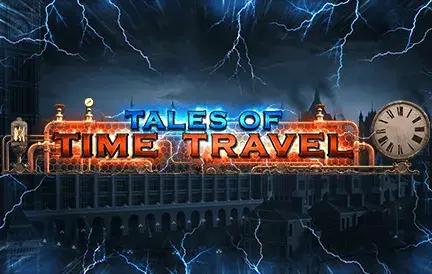 Journey through different epochs and dive into the annals of history with the riveting slot machine, Tales Of Time Travel, now available at Red Dog Casino. This game is not your typical slot. Instead, it offers players a chance to spin the reels of time and traverse through various historical eras, from ancient civilizations to futuristic worlds.
Right from the get-go, Tales Of Time Travel captivates players with its alluring graphics and an immersive soundtrack, transporting you straight into the heart of a time-traveling adventure. The backdrop seamlessly morphs from one era to another, making each spin a new journey through time.
The game's standout features include:
Historic Wilds: Representing iconic elements from each epoch, these wilds can skyrocket your winnings.
Time Machine Scatters: Land these, and you're in for a surprise, either propelling you forward or backward in time.
Chrono Bonus Rounds: Engage with these rounds to unlock the secrets of time and amass rich rewards.
Immersive Animations: Every spin reveals a narrative, with detailed animations bringing history (and the future) alive on your screen.
Red Dog Casino's addition of this slot machine to their roster demonstrates a keen sense of what modern players seek. More than just gameplay, it's about the story, the journey, and the holistic experience. And Tales Of Time Travel delivers on all fronts.
The precision and effort invested in crafting each era within the game, from the iconography to the background details, are truly commendable. This ensures that every session remains fresh, as you never know which period you might land in next.
In conclusion, Tales Of Time Travel offers a refreshing take on slot gaming. The game is a fine blend of history, fantasy, and the thrill of gambling. As you take a spin through time, you're not just aiming for jackpots but also getting a ticket to some of the most defining moments of our world's narrative.