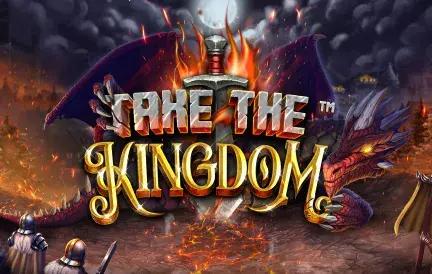 Embark on a medieval adventure with Take The Kingdom, one of the most enthralling offerings from Red Dog Casino. This slot machine, steeped in chivalry and intrigue, offers players a chance to conquer realms and amass treasures like the monarchs of old.
The visuals of Take The Kingdom are a feast for the eyes. A majestic castle, with its towering battlements and fluttering banners, serves as the backdrop. The reels are graced with symbols reminiscent of medieval times, including valiant knights, regal crowns, and mystical artifacts.
Prominent features of Take The Kingdom:
Siege Free Spins: Rally your troops and lay siege to the reels for bountiful free spins.
Wild Arrow Strikes: Archers release volleys of arrows, transforming symbols into wilds.
Royal Rewards: Unlock the kingdom's treasury for a shot at grand jackpots.
Universal Compatibility: Engage in this medieval quest on both desktop and mobile platforms with ease.
The game's audio is equally captivating. The rousing sounds of trumpets, clashing swords, and battle drums create an ambiance befitting a royal conquest.
In closing, Take The Kingdom is more than just a game; it's an experience that transports players to a bygone era of valor and chivalry. Red Dog Casino continues to showcase its prowess in the slot machine domain with this stellar title. The rich graphics, coupled with the game's immersive features, make it an absolute must-play. Whether you harbor dreams of donning armor and leading armies or simply wish to indulge in an engaging gaming session, Take The Kingdom stands ready to deliver. So, grab your shield, mount your steed, and ride into a world of medieval marvels and treasures!