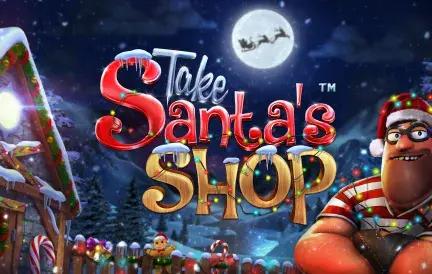 Dive into the festive spirit with a twist in Take Santa's Shop, a unique slot machine presented at Red Dog Casino. This game offers players a merry blend of Christmas cheer and mischievous gameplay, setting it apart from typical holiday-themed slots.
Take Santa's Shop revolves around a playful plot where you assist cheeky elves in a fun-filled heist at Santa's workshop. The graphics are vibrant and detailed, with symbols like candy canes, jingling bells, and of course, the loot-filled sack.
Jolly Features to Enjoy:
Elfish Wilds: These mischievous helpers transform symbols, optimizing your winning combinations.
Sleigh Free Spins: Hitch a ride on Santa's sleigh by landing three or more sleigh symbols, leading to a series of rewarding free spins.
Workshop Bonus: Break into Santa's workshop, and you're granted a special bonus round, filled with surprises and rewards.
The background music is a delightful mix of classic Christmas carols with a mischievous undertone, aligning perfectly with the game's theme. The cheerful chimes, coupled with occasional sneaky sounds, make the gaming experience engaging and entertaining.
With Take Santa's Shop, Red Dog Casino once again proves its expertise in offering diverse gaming experiences. This slot machine isn't just another Christmas-themed game; it's an adventure filled with humor, strategy, and generous rewards.
In summary, Take Santa's Shop is the perfect festive treat for those who love a blend of holiday spirit and exciting gameplay. If you're eager to experience Christmas with a twist and enjoy a game that's both merry and thrilling, this slot machine at Red Dog Casino is a must-try. Join the elves, take part in the festive heist, and let the holiday rewards roll in!