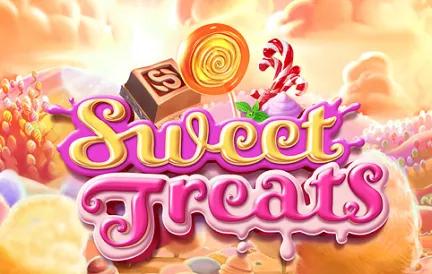 Dive into a world of confectionery wonders with Sweet Treats, a delightful slot machine that's now spinning its way into hearts at Red Dog Casino. This game offers players a sugar-coated experience, combining vibrant visuals with tantalizing features that promise sweet rewards.
The graphics of Sweet Treats transport players to a candy-filled paradise. Pastel-colored candies twirl on the reels, set against a whimsical backdrop reminiscent of a candy kingdom. Each symbol has been meticulously designed to make your mouth water, from gooey gummies to decadent chocolates.
Key Features to Savor:
Cluster Pays: Instead of traditional paylines, Sweet Treats uses cluster mechanics. Groupings of matching candies will burst and pay, making for dynamic gameplay.
Candy Bomb: When a large cluster is triggered, the Candy Bomb explodes, offering multipliers and increasing payouts.
Level Up Feature: As you play, collect points to level up. Each new level introduces unique candies and bigger rewards.
One cannot overlook the delightful music that accompanies Sweet Treats. The playful melodies evoke memories of childhood candy shops, creating an atmosphere of pure joy and nostalgia.
Red Dog Casino's decision to feature this slot machine is commendable. Sweet Treats offers an immersive experience that goes beyond simple spinning. The game mechanics are innovative, making every play session unique, and the potential for rewards feels limitless.
In conclusion, Sweet Treats is an ode to all things delightful and delicious in the slot gaming world. Its colorful visuals, engaging features, and captivating music make it a must-play for those seeking a fun-filled escape. So, if you have a sweet tooth for big wins and memorable gaming moments, indulge in Sweet Treats at Red Dog Casino. This candy-filled adventure promises to be a treat in every spin!