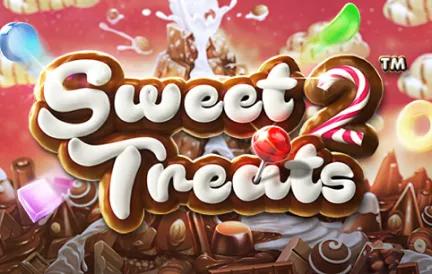 For those with a sweet tooth and a love for gaming, Sweet Treats 2 is a delectable treat waiting to be indulged in at Red Dog Casino. This slot machine stands out not just for its sugary theme, but for the impeccable gaming experience it provides.
Sweet Treats 2 is a delightful blend of vibrant colors, with candies, cakes, and chocolates gracing the reels. The graphics are sharp and tantalizing, making every spin feel like a trip to a candy store. The game mechanics are intuitive, ensuring that both newcomers and seasoned players find their groove swiftly.
Highlights of Sweet Treats 2:
Cascading Reels: Winning symbols disappear, making way for new ones and increasing win chances.
Bonus Features: Unlock special rounds filled with extra rewards.
Flexible Betting Options: Suitable for players of all budget types.
High-Quality Graphics: Makes gaming visually pleasing.
The game's sound design is the cherry on top. The cheerful jingles accompanying spins and wins are reminiscent of joyful times at a carnival, enhancing the overall playful ambiance of the game.
In conclusion, Sweet Treats 2 is not just a slot game but a joyful experience. The combination of the colorful, candy-filled world and the thrill of potential big wins make it a standout. Red Dog Casino continues its tradition of hosting top-tier games, and this slot machine is a testament to that commitment. Whether you're in it for the fun or the potential payouts, Sweet Treats 2 promises a delightful time. So, gear up to dive into this candy wonderland, and let the sweet wins roll in!