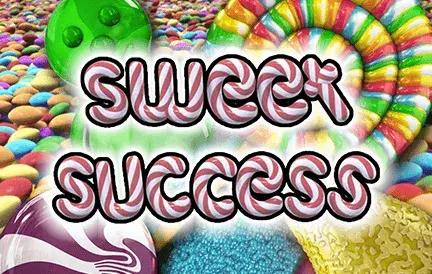 Dive into a world sprinkled with sugar, spice, and everything nice in Sweet Success, the newest delight available at Red Dog Casino. If you have a sweet tooth for slot machines that offer a delicious blend of fun and fortune, this game will undoubtedly satiate your cravings.
Sweet Success is a visual feast. The reels are brimming with symbols of colorful candies, delightful donuts, and tempting treats that look good enough to eat. Set against a background of a candy-filled landscape, the game invites players into a sugary wonderland where the sky rains with confectionery rewards. And to top it all, a catchy, whimsical tune plays in the background, making each spin feel like a delightful dance in a candy store.
Indulge in the scrumptious features of Sweet Success:
The 'Golden Gobstopper' scatter symbols, bursting into a shower of bonus surprises.
Wild symbols represented by a luscious lollipop, swirling players into higher chances of wins.
Free spins activated by a tantalizing truffle, melting into opportunities for extra rewards.
The 'Candy Cash' bonus game, where each pick can lead to sugary success.
Stepping into the world of this slot machine is like entering a candy shop. Its user-friendly interface ensures both novices and seasoned players can indulge without a hitch. And with a competitive RTP, it's not just the game that promises sweetness but also the potential of tasty rewards.
In essence, Sweet Success is the embodiment of a candy lover's dream, masterfully crafted into a slot experience. It seamlessly merges the joy of indulgent treats with the thrill of slot gaming. For those yearning for a burst of flavor or just a delightful gaming experience, Sweet Success is the pick of the bunch. And where to find this sugary spectacle? Only at Red Dog Casino.
So, gear up, give in to the sweetness, and may your spins be as delightful as a cherry on top!