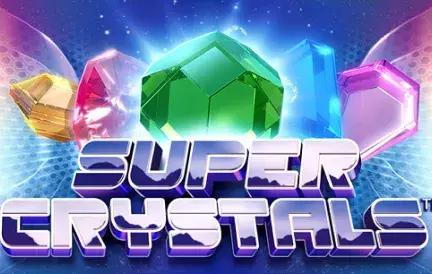 Delve into a world of shimmering splendor with the Super Crystals slot machine. After immersing myself in its glittering gameplay at Red Dog Casino, I'm excited to illuminate the facets of this dazzling gem of a game.
Sparkling Features of Super Crystals:
Radiant Reels: Adorned with colorful and vibrant crystals that promise enticing rewards.
Crystal Multipliers: Amplify your winnings with these sparkling multipliers.
Resplendent Respins: Re-trigger spins and maximize your chances of striking a radiant reward.
Glistening Graphics: High-definition visuals that make each spin a visual delight.
Super Crystals stands out in the crowded casino galaxy, not just because of its brilliant visuals, but also due to its absorbing gameplay mechanics. Every spin is a dance of luminous crystals, and the anticipation of landing the perfect combination is heightened by the game's exciting features.
The Crystal Multipliers are a standout, turning even the smallest of wins into potentially grand prizes. Couple this with the opportunity for respins, and you've got a slot machine that keeps players engaged and hopeful for those big, gleaming payouts.
Navigating the game on Red Dog Casino was a breeze, with a user-friendly interface that even novices will find easy to understand. The audio complements the game's theme impeccably, enveloping players in an ambiance of luxury and opulence.
In essence, Super Crystals is a glittering gem in the vast mine of online slots. Its perfect blend of striking visuals, engaging gameplay, and the potential for handsome rewards makes it a must-play for any slot aficionado. For those in search of a game that combines elegance with excitement, Super Crystals is the shining answer. Dive into this crystalline world and let the rewards sparkle your way!