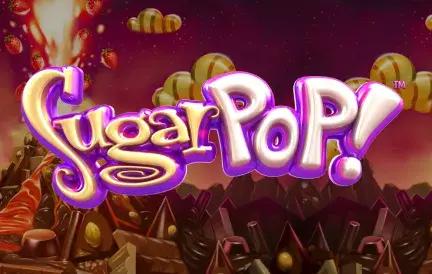 For those with a sweet tooth and a penchant for winning, Red Dog Casino presents the delightful Sugar Pop slot machine. This game is a delightful fusion of vibrant colors, addictive gameplay, and sweet, sweet rewards, making it a must-try for both casual players and seasoned punters.
Sugar Pop stands out with its candy-themed design, taking players on a sugary journey across cascading reels filled with gummies, candies, and delightful treats. The bright visuals are complemented by a playful background score, reminiscent of a candy store or a vibrant carnival.
Noteworthy Features to Savor:
Candy Crush Mechanics: Unlike traditional slots, Sugar Pop uses cascading mechanics, allowing for multiple wins in a single spin.
Level-Up System: Play and progress to unlock unique candies with special abilities, enhancing the gameplay.
Special Candies: These can be activated to produce explosive wins and delightful animations.
The game's design ensures that it's not just another slot machine; it's a delicious and vibrant experience. Every spin feels like unwrapping a candy, with the anticipation of what sweet surprise awaits. The animations are smooth, with each candy burst adding to the overall euphoria.
The beauty of Sugar Pop lies in its simplicity paired with innovative features. While it's easy for a beginner to pick up, the level-up system and special candies ensure that even the most experienced players remain engaged. Red Dog Casino has truly added a gem to its collection with this game.
In conclusion, Sugar Pop offers a blend of mouth-watering visuals, captivating mechanics, and the potential for delightful rewards. It's not just a slot; it's a celebration of all things sweet and rewarding. Dive in, and let the sugar rush begin!