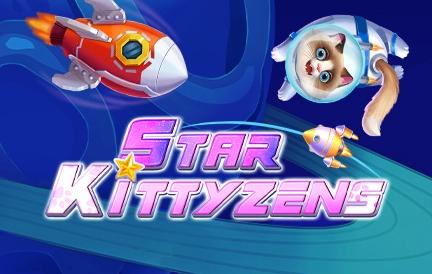 Step into the whimsical galaxy of Star Kittyzens, a delightful new offering available exclusively at Red Dog Casino. This slot machine takes you on a cosmic journey with cute feline astronauts, promising an interstellar gaming experience that's both enjoyable and rewarding.
Key Features:
Adorable Graphics: The game's visuals are striking, showcasing vibrant planets and charming cat-astronaut characters that will undoubtedly appeal to both cat lovers and space enthusiasts.
Engaging Gameplay: Unlike conventional slots, Star Kittyzens incorporates unique bonus rounds that keep players engaged, giving them more chances to land hefty prizes.
Stellar Soundtrack: Complementing the theme, the game boasts a cosmic audio backdrop, enhancing the overall gaming ambiance.
User-Friendly Interface: Navigating through bet sizes, paylines, and other game settings is seamless, even for beginners.
What sets Star Kittyzens apart is its perfect blend of cuteness and excitement. The game offers numerous opportunities for players to win, including free spins, multipliers, and a special 'Kitty Bonus' feature. Moreover, its compatibility with both desktop and mobile platforms ensures players can embark on this galactic adventure anytime, anywhere.
In conclusion, Star Kittyzens isn't just another slot game; it's an intergalactic adventure with our favorite furry friends. If you're in the mood for a fun-filled gaming experience that combines charm, excitement, and the chance to win big, this slot is a must-try at Red Dog Casino. Don't miss out on this pawsome journey through space!