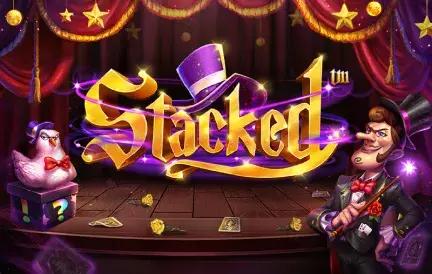 Slot enthusiasts seeking a fresh and thrilling experience should look no further than Stacked, the newest addition to Red Dog Casino. With its avant-garde design and immersive gameplay, this slot machine proves to be a delightful gem amidst a sea of typical casino games.
Stacked's graphics are not only visually appealing but also engaging. The symbols, animations, and overall theme cohesively blend, transporting players into a world filled with excitement and chance. Moreover, the game mechanics are both intuitive and innovative, making it ideal for novices and seasoned players alike.
Here are the highlights of Stacked:
Diverse Betting Range: Suitable for both high rollers and players on a budget.
Unique Bonus Features: Adds an extra layer of fun and unpredictability.
Slick User Interface: Ensures smooth gameplay without glitches.
High Return-to-Player (RTP) Percentage: Offering better odds of winning.
The sound design complements the visuals, creating an immersive experience that makes hours seem like minutes. Every spin of the reels is accompanied by an exhilarating sound, building anticipation for potential wins.
To conclude, Stacked is not just another slot game; it's an experience. Whether you're chasing the big win or just looking for a fun way to pass the time, this game won't disappoint. Red Dog Casino has truly outdone itself with this one, ensuring that Stacked stands tall in the competitive world of online casino gaming. Players, old and new, are bound to be captivated by its charm. Give it a spin, and you might just find it becoming your new favorite!