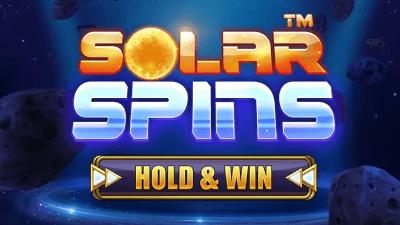 Prepare to embark on an interstellar journey with Solar Spins, the latest gem in the galaxy of games at Red Dog Casino. This slot machine promises players an adventure beyond the stars, where radiant celestial bodies and cosmic treasures await.
From the get-go, Solar Spins impresses with its otherworldly graphics. The backdrop is a captivating vista of the vast cosmos, dotted with shimmering stars and glowing planets. The slot symbols, seamlessly integrated, include various celestial objects like fiery suns, crescent moons, and ethereal nebulae, making each spin a visual delight.
A distinguishing feature of Solar Spins is its innovative bonus system. The game cleverly incorporates the mysteries of the universe into its rewards, offering players bonuses that are as unpredictable as the cosmos itself. From black hole multipliers to supernova free spins, there's always a new cosmic event ready to boost your winnings.
Key Features:
Stellar Graphics: Dive deep into space with mesmerizing visuals and animations.
Cosmic Bonuses: Unique bonus features inspired by astronomical phenomena.
Intriguing Soundtrack: An ambient cosmic score that perfectly complements the theme.
To wrap it up, Solar Spins is a slot game that truly stands out in the universe of casino games. It artfully combines the mysteries of space with the thrill of gambling, ensuring a gameplay experience that is both visually and financially rewarding. Whether you're a space enthusiast or simply a casino game lover, Solar Spins offers a celestial experience that shouldn't be missed. So, why wait? Hop on board the spaceship at Red Dog Casino and let Solar Spins take you on a journey across the galaxy!