Small Soldiers Video Slot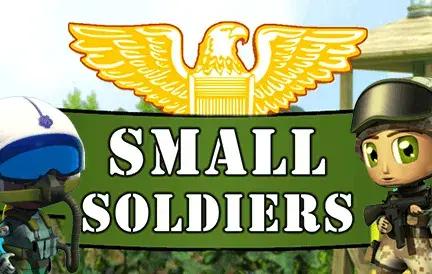 Prepare for a pint-sized battle with a gigantic payout in Small Soldiers, the latest animated marvel available at Red Dog Casino. This slot machine catapults players into a world where miniature warriors vie for dominance, ensuring every spin is filled with strategy, whimsy, and unexpected rewards.
At its core, Small Soldiers is a delightful blend of humor and warfare. The gaming backdrop showcases a battlefield, albeit a miniaturized one, teeming with toy soldiers, tanks, and helicopters. Each slot symbol, from the fierce infantryman to the strategic general, adds a layer of charm and strategy to the game, ensuring a narrative that is both endearing and engaging.
Yet, the charm of Small Soldiers isn't just limited to its playful graphics. The game deploys a series of entertaining bonus features that align with its theme. As players march through free spins and navigate wilds, this slot machine ensures that the gaming experience remains both immersive and lucrative.
Key Features:
Toybox Tactics: Dive into a game where the battlefield is as playful as it is strategic.
Whimsical Wins: Engage with features that amplify both the game's charm and its payout.
Animated Anthems: A playful soundtrack that perfectly captures the spirit of miniature warfare.
In conclusion, Small Soldiers is a refreshing departure from traditional slots, offering players a gaming experience that's as humorous as it is rewarding. By harmoniously merging the playful world of toy soldiers with the thrill of a slot machine, it promises an adventure that appeals to both the child and the strategist in you. If you're in search of a game that's as entertaining as it is enriching, march over to Red Dog Casino. Small Soldiers is ready for recruitment, promising a campaign filled with fun and fortune. Enlist now and join the ranks of mini warriors!