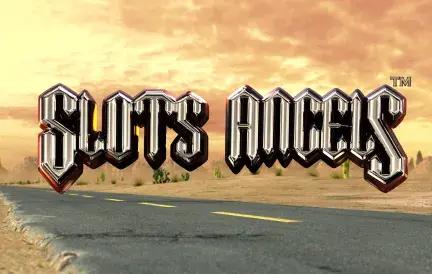 Rev up your engines and ride into the world of Slots Angels, the newest adrenaline-fueled game at Red Dog Casino. This slot machine takes players on a high-octane journey with a band of bikers, combining the thrill of the open road with the exhilaration of big wins.
Slots Angels is a visual masterpiece. The reels are decked out with everything a biker could dream of, from leather jackets and classic choppers to flaming skull symbols. The background, a bustling biker bar complete with a roaring crowd, sets the mood for a wild ride.
Key attractions of Slots Angels:
Biker Bonus Rounds: Join the gang for some rowdy fun, with chances to boost your earnings.
Highway Wilds: Symbols that capture the essence of the road, amplifying potential wins.
Rocking Soundtrack: Classic rock tunes set the pace, immersing players in the biker lifestyle.
Streamlined Gameplay: An intuitive interface ensures every player can join the ride without a hitch.
The allure of Slots Angels goes beyond its top-tier graphics. The game offers a unique biker-themed experience that is both immersive and rewarding, ensuring players are in for the ride of their lives.
Red Dog Casino has once again showcased its knack for delivering standout gaming experiences. This slot machine, with its blend of thrilling theme and high-rewarding features, is a testament to the casino's commitment to quality and entertainment.
In sum, Slots Angels is the go-to game for those seeking a mix of excitement and rewards. Whether you're a biking enthusiast or a slots lover, this game promises a ride like no other. So, gear up, hit the road, and let Slots Angels take you on a wild journey towards untapped riches!