Sirens' Serenade Video Slot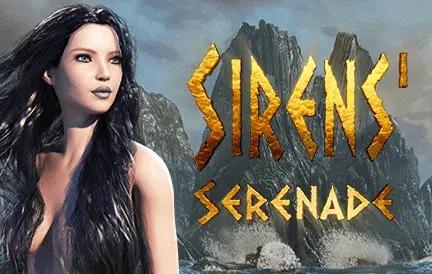 Step aboard a haunting nautical journey with Sirens' Serenade, a mesmerizing slot game that plunges players into the depths of ancient myths and siren songs. A shining gem in Red Dog Casino's collection, this slot machine beckons with its alluring theme and enchanting gameplay mechanics.
Sirens' Serenade captures the essence of the age-old tales where irresistible siren voices led sailors astray. Set against a backdrop of towering cliffs and tempestuous seas, the visuals perfectly convey the atmosphere of mystery and danger. Each spin of the reel brings forth beautifully crafted symbols, ranging from ancient ships to foreboding rocky outcrops, each resonating with the game's theme.
Key features of Sirens' Serenade include:
The haunting 'Siren' wild symbol, amplifying wins by substituting for other symbols.
Intriguing scatter symbols, depicted as ship silhouettes, which can trigger waves of free spins.
A 'Double High' wild feature, expanding the captivating siren across the reels.
An immersive soundtrack, echoing with the distant call of the sirens, complementing each spin.
Navigating through this slot machine is an absolute breeze. Players are treated to a user-friendly interface, ensuring that their journey through the mythical waters remains uninterrupted. Coupled with a commendable RTP, Sirens' Serenade ensures that the sailor's adventure is not just filled with haunting melodies but also the promise of bountiful treasures.
In essence, Sirens' Serenade stands as a testament to the power of great storytelling combined with impeccable game design. Those keen on immersing themselves in a blend of myth, mystery, and slot machine marvels should set their course straight for Red Dog Casino.
Dare to face the enchanting call and let Sirens' Serenade guide you to unparalleled slot adventures!