Sands Of Space Video Slot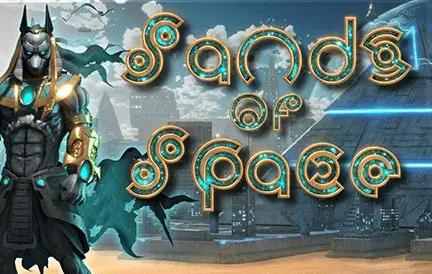 Whisk away on an intergalactic voyage with Sands Of Space, a mesmerizing slot that teleports players to uncharted corners of the universe. Brought to the gaming community by Red Dog Casino, this slot machine stands out with its celestial theme, outstanding graphics, and thrilling features that promise cosmic rewards.
Sands Of Space showcases a universe where stars, planets, and astral phenomena dance gracefully across the reels. The game draws players in with its celestial charm and keeps them hooked with its dynamic gameplay. As you venture through this cosmic domain, you'll encounter symbols that resonate deeply with the theme, each beautifully crafted and brimming with potential for stellar wins.
Notable Features of Sands Of Space:
Galactic Wilds: Land these universal symbols to multiply your winnings and soar to new heights.
Celestial Free Spins: Align the cosmic scatters to launch into a universe of free spins, enhancing your playtime and prize potential.
Stellar Bonus Round: Engage with the unique bonus game that offers a chance to harness the energy of the stars and gather massive rewards.
Red Dog Casino's decision to host Sands Of Space is a testament to its commitment to diverse and captivating gaming experiences. The slot machine mechanics are impeccable, guaranteeing uninterrupted play as you journey through the cosmos.
In conclusion, Sands Of Space is more than just a game; it's an interstellar odyssey that offers both visual splendor and the excitement of cosmic payouts. For those yearning for a celestial gaming experience that's truly out of this world, chart your course to Red Dog Casino and embark on a journey with Sands Of Space!