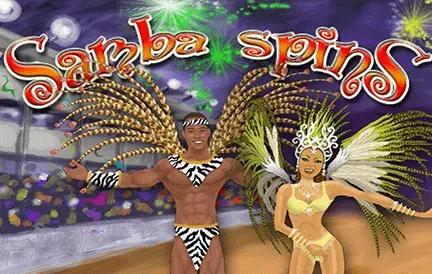 Dance your way to victory with Samba Spins, the latest vibrant offering at Red Dog Casino. This slot machine is a carnival of colors, rhythms, and rewards, bringing the fiery spirit of the Brazilian samba straight to your screen.
From its inception, Samba Spins captures the essence of the Rio Carnival. The backdrop pulsates with the energy of the samba streets, adorned with vibrant feathers and sparkling sequins. The slot symbols, which include drums, dancers, and maracas, further fuel the festive atmosphere, making every spin a rhythmic rhapsody.
But Samba Spins isn't just a visual and auditory delight. The game steps up its tempo with a suite of sizzling bonus features. From carnival float wilds to drumming free spins, each feature is crafted to mirror the exhilaration of a samba parade, ensuring that players are constantly entertained and rewarded.
Key Features:
Rhythmic Revelry: Immerse yourself in the world of samba, where every spin is a dance move.
Carnival Bonuses: Engage with features that echo the celebratory spirit of the Rio festival.
Melodic Soundtrack: Authentic samba beats that set your heart racing and feet tapping.
In summary, Samba Spins is more than just a game; it's a celebration. By artfully blending the heart-pounding rhythms of samba with the unpredictability of a slot machine, this game promises a fiesta of fun and fortune. If you're yearning for a gaming experience that's as lively as the streets of Rio during Carnival, then make your way to Red Dog Casino. Samba Spins awaits, ready to sweep you off your feet with its carnival of rewards. Let the dance begin!