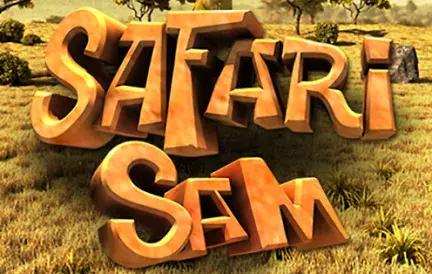 Venture into the wild and untamed terrains of Africa with Safari Sam, a game that encapsulates the thrill of a safari adventure. Proudly presented by Red Dog Casino, this slot machine promises an expedition filled with awe, excitement, and of course, the potential for big wins.
Safari Sam immediately stands out for its rich, detailed graphics. The game unfurls amidst the African savannah, where each spin reveals the continent's iconic wildlife. From majestic lions to graceful gazelles, the slot captures the essence of a true safari, all while offering a chance at striking it rich.
But it's not just the graphics that impress; the authentic sounds of the wilderness, from animal calls to the rustling of grass, create an atmosphere that's nothing short of immersive.
Highlights of Safari Sam:
Stacked Collapsing Wins: This feature allows for symbols to collapse and stack, offering multiplied winnings.
Wild Animal Free Spins: Land the gorilla, zebra, and monkey combo, and embark on a free spin frenzy.
Safari Bonus Round: Join Sam with his binoculars, and spot animals for bonus credits in this interactive round.
Random Wilds: These can pop up anytime, carrying multipliers that can seriously boost your winnings.
In a nutshell, Safari Sam is not just another game; it's an experience. A vivid portrayal of the African wilderness combined with dynamic features makes this slot machine a standout offering at Red Dog Casino. For those yearning for adventure and the allure of the wild, Safari Sam provides the perfect blend of both. So, gear up, join Sam on his safari, and chase the sunset as well as those big wins!