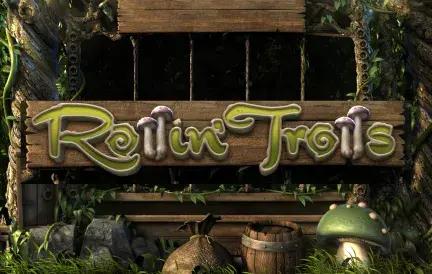 Among the colorful array of online casino games, Rollin Trolls emerges as a whimsical treat for players. Hosted exclusively at Red Dog Casino, this slot machine invites players into a fantastical realm where mischievous trolls roll the dice of fortune, guiding you on a journey filled with charm, humor, and potential riches.
At first spin, what captivates players in Rollin Trolls is its delightful graphics. The vibrant landscapes, animated trolls, and playful motifs perfectly capture the enchanting world where these creatures reign supreme.
Noteworthy highlights of Rollin Trolls include:
Vibrant Visuals: The game delights with its cartoony trolls and lush green landscapes, making each spin a visual treat.
Cheerful Soundtrack: The playful tunes set the right mood, ensuring players are constantly entertained.
Inventive Bonus Features: From troll-triggered multipliers to hidden treasure rounds, the game keeps players engaged with its innovative features.
Flexible Betting Options: Rollin Trolls caters to a wide audience, from those looking for casual fun to serious gamers aiming for the jackpot.
Beneath its playful exterior, Rollin Trolls packs in solid gameplay mechanics. The slot machine's algorithm ensures a fair play experience, where every spin, whether leading to a mischievous troll prank or a treasure trove, keeps the excitement levels high. As players navigate through the troll-infested woods, they're treated to a delightful mix of suspense, anticipation, and sheer joy.
To wrap up, Rollin Trolls stands as a testament to Red Dog Casino's commitment to providing engaging, innovative, and fun gaming experiences. If you're in the mood for a mix of laughter, adventure, and the chance to strike gold, this slot machine is undoubtedly worth a roll or two.